How to Optimize WordPress Images with WP Smush - Probloglive
Step 1 — Installing WP Smush plugin
Firstly access your WordPress admin dashboard and go to
Plugins > Add New
section.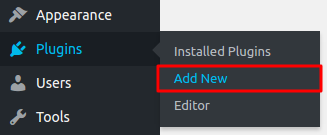 You will be forwarded to a plugin installation window.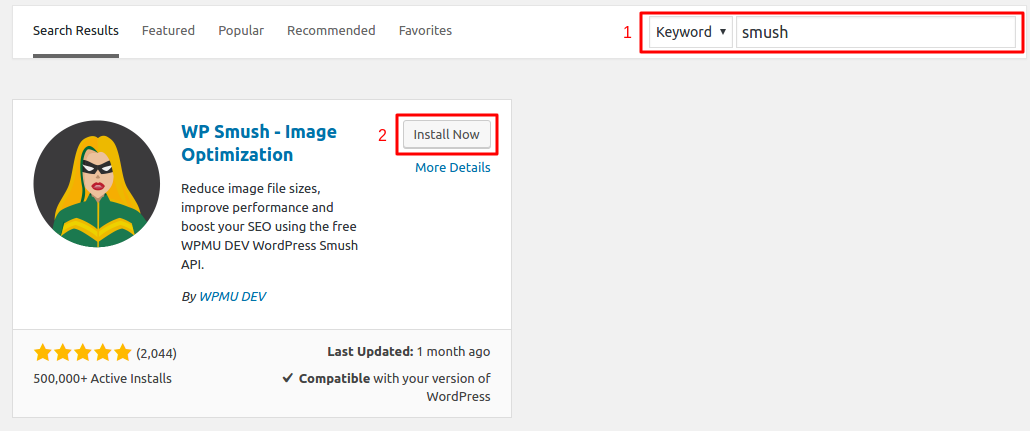 Enter "smush" into a search box to easier find the plugin you are looking for.
Click Install Now in order to install WP Smush plugin.
When the plugin is installed installation button will be changed to
Activate
.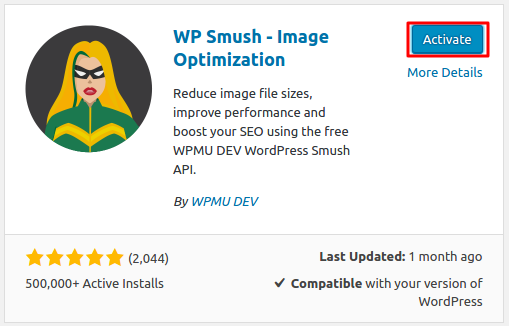 Click
Activate
for Smush plugin to be activated. Upon successful activation, you will be forwarded to the Smush plugin page.
Step 2 — Configuring Smush plugin
Once you are in the Smush plugin page you can change its settings.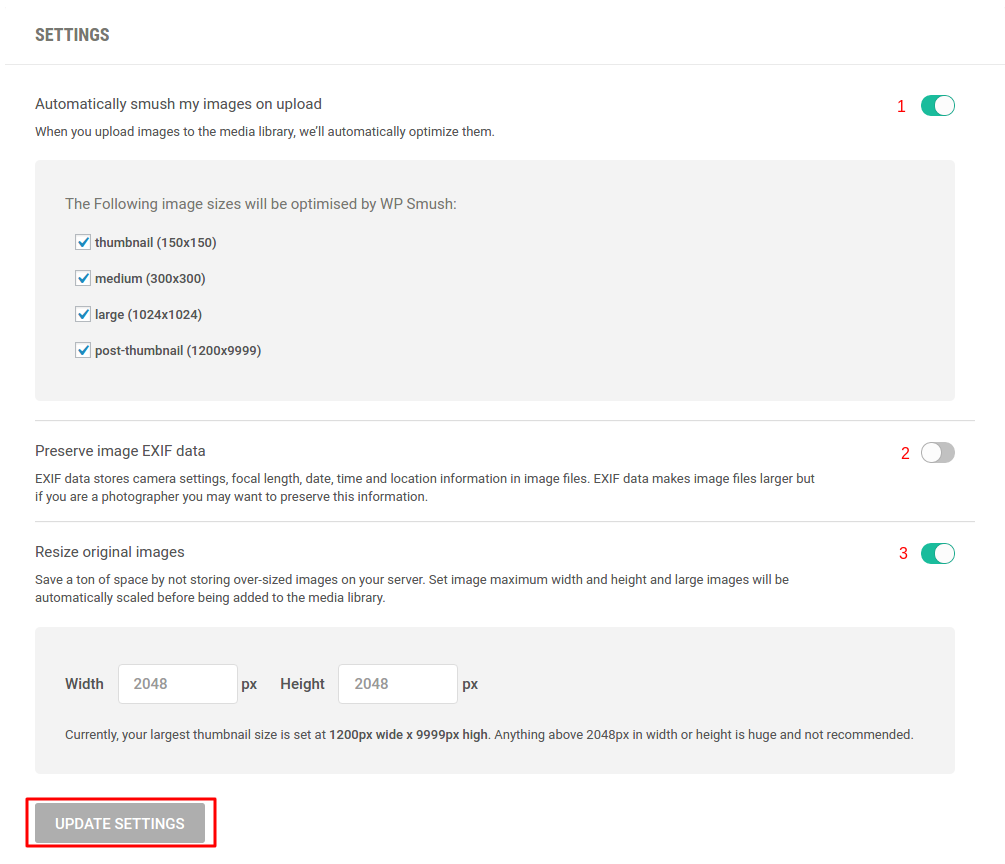 Automatically smush my images on upload – This option would automatically optimize your uploaded image and images that are created by WordPress.
Preserve image EXIF data – If you need information about your image (for example time and location) then you can select this option so it would not be removed during the optimization process. However, such information takes additional space so if it is not necessary for you, leave this option disabled to better optimize your images.
Resize original images – If you want to save disk space and do not want to store huge images on your server then you can select this option and enter the maximum possible image size values. If your uploaded image exceeds values that you have entered it will be automatically resized.
To save the changes you have made click
Update Settings
button at the bottom. Smush plugin will check all your current images and optimize them. Once this is done you will receive a confirmation message stating that
all images are smushed and up to date
.
That's it, your Smush plugin is now configured and all images you have uploaded and will upload in the future will be automatically optimized. If you want to check how much space was saved by this plugin you can enter any uploaded image and expand
Smush Stats
option.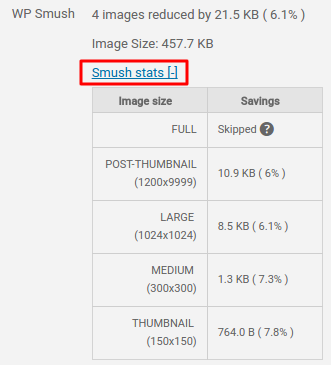 Keyword:
how to optimize wordpress images, image compression, wordpress, wordpress optimization, WordPress Tutorial, optimize images for the web, optimize images in wordpress, wordpress image optimization, wp smush alternates, WP Smush
DONASI VIA PAYPAL
Bantu berikan donasi jika artikelnya dirasa bermanfaat. Donasi akan digunakan untuk memperpanjang domain
https://www.probloglive.com/
. Terima kasih.